New Port Villa Neighbourhood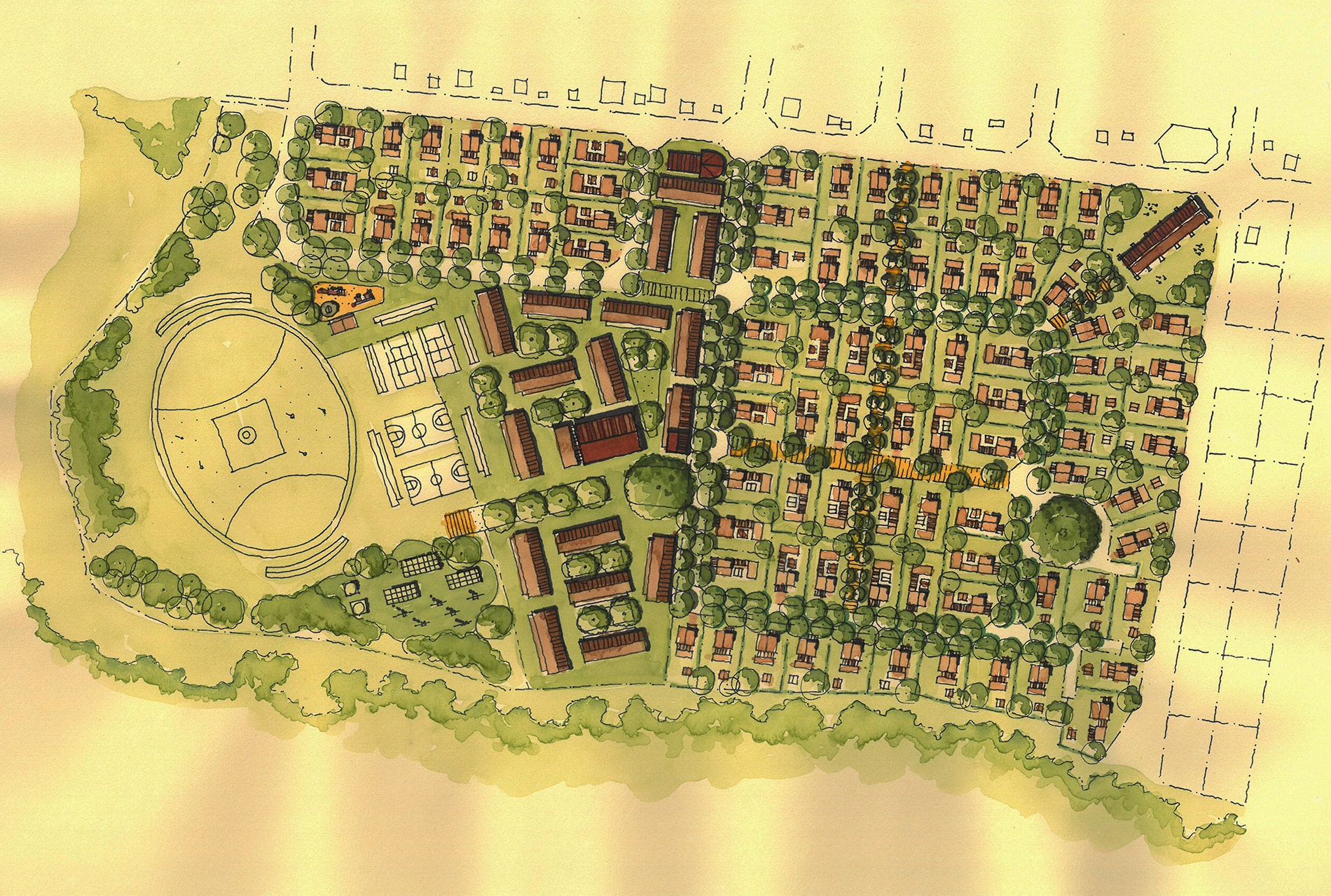 This new suburb in Port Vila the capital of Vanuatu is the result of the desire of the Government to resettle internally displaced people who are currently living informally within the capitals water catchment. The residents come from numerous islands and language groups within Vanuatu. The masterplan has been developed by Evy Anwar as a volunteer and Director of Partner Housing Australasia.
THE BRIEF
To design a best practice but distinctly Melanesian neighbourhood. It must adhere to the highest standards of sustainability, self governance and be distinctly of the place.
THE DESIGN APPROACH
The approach was to allow the masterplan to be guided by the site contours and in collaboration with the future residents form a cohesive neighbourhood. It was also important to integrate this new neighbourhood with the surrounding city. The public buildings are a key aspect of this. They are placed o as to be able to serve the wider community.
INTERESTING FACT
The first building will be the meeting house / market which will sit at the apex of the site facing into the broader community to facilitate integration through shared public buildings.
LOCATION:
Ohlen, Port Vila, Vanuatu
CLIENT:
Ohlen Community, Government of the Republic of Vanuatu, South Pacific Foundation, Partner Housing Australasia
CREDITS:
Masterplan / Design Guidlines: Evy Anwar, Partner Housing Australasia: Evy Anwar, Rod Johnston, South Pacific Foundation: Isobelle Gidley, Berenice Torstensson