Titiana Staff Housing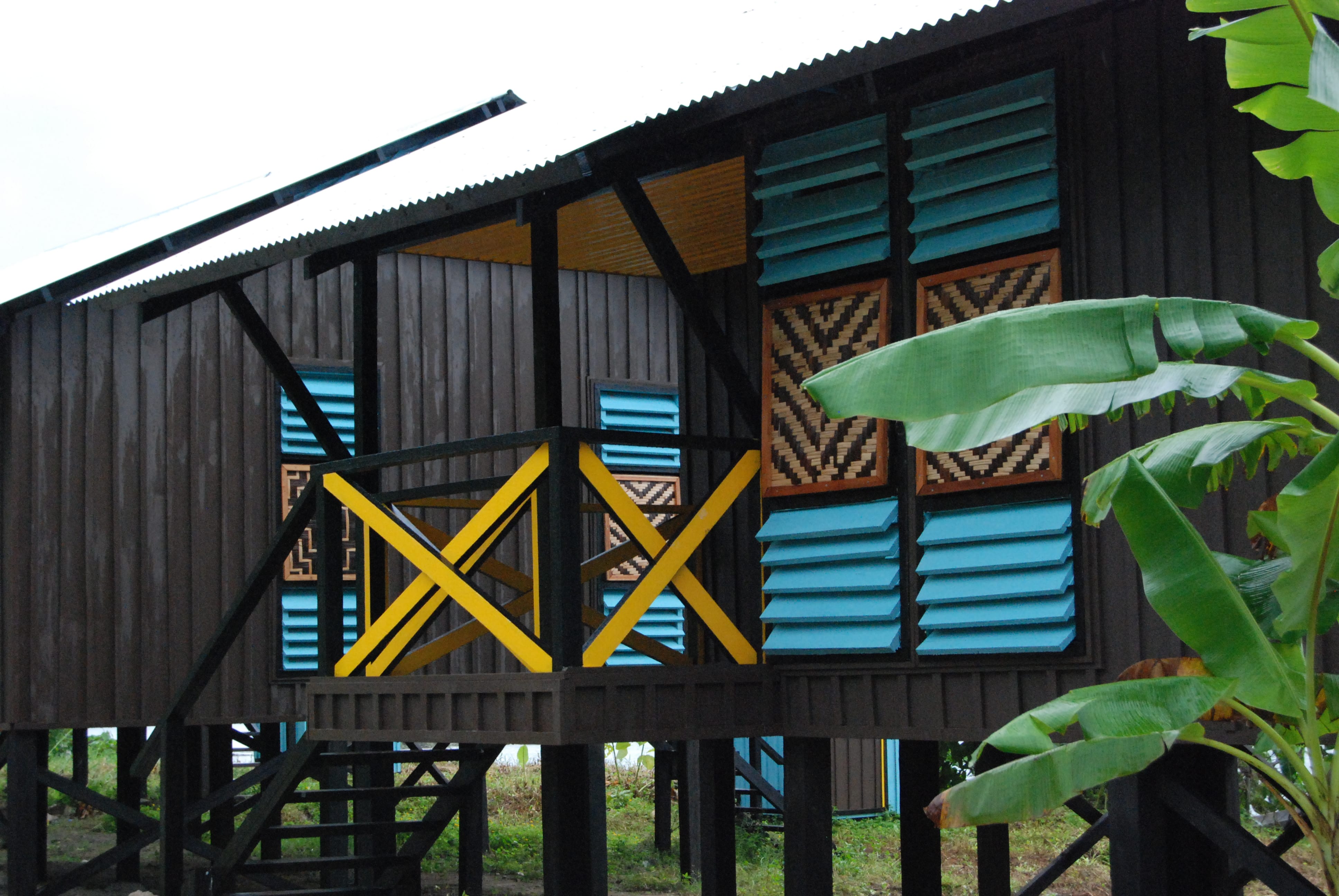 Following an 8.2 magnitude earthquake and subsequent tsunami devastated the Western, Choisel and Shortland Provinces of the Solomon Islands. 132 schools were damaged or destroyed across a vast area.
David Kaunitz led a team of architects from 2008-2011 as operations director of Emergency Architects Australia to design standard school buildings that could be used in the reconstruction program. To compliment this several demonstration buildings were built. These projects were used to train local builders who went on to act as site managers. They also allowed the designs to evolve based on the experience of constructing the demonstrations and further imbue them with a vernacular approach.
Titiana Staff Houses were built in one of the worst effected communities.
THE BRIEF
To design a suite of standard school buildings that were culturally appropriate, easy to build locally, able to be replicated, imbued with local vernacular and reflected best practice.
THE DESIGN APPROACH
The approach was collaborative with local builders and communities. It included a review of the post disaster damage, available materials, local building methods / vernacular and global best practice.
INTERESTING FACT
132 schools were rehabilitated with new classrooms, dormitories, amenities water & sanitation under the RARP Program led by John Bovington & Peter Wopereis
LOCATION:
Western Province Solomon Islands
CLIENT:
Solomon Islands Government, NZAid, EU, UNICEF
CREDITS:
Site Manager: William Harvey-Jones, Structural Engineer: Bruce Hutchison - Chapman Hutchison, RARP Program: John Bovington, Peter Wopereis