Tropical Arts Centre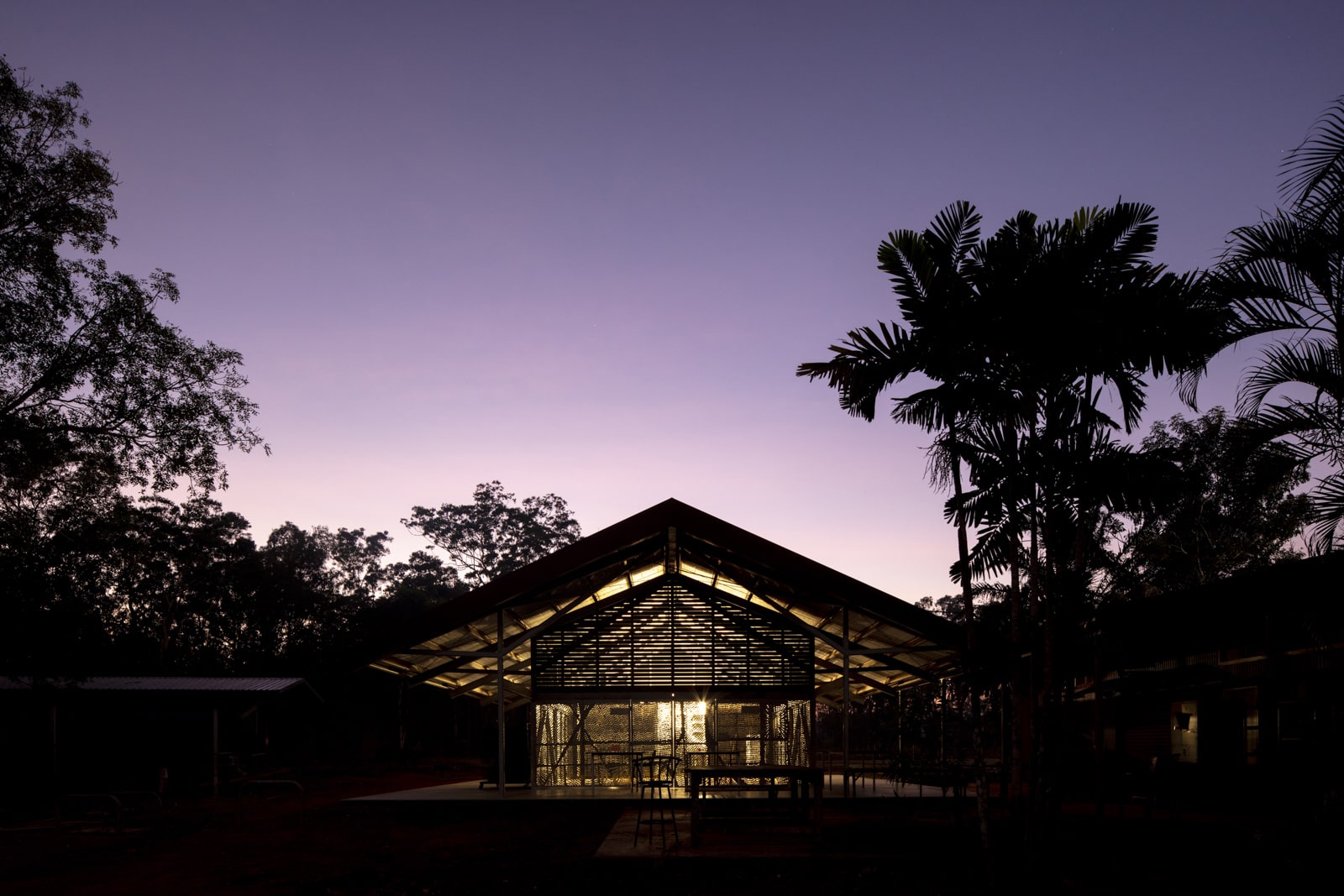 Commissioned by
Munupi
Arts
and Craft and Designed by Kaunitz Yeung Architecture, the new
art
studio at Pirlangimpi (Garden Point) on Melville Island in the Tiwi Islands north of Darwin is at once a celebration and a commemoration.
Officially opened on the third anniversary of the death of one of the island's rising stars – Natalie Puantulura – the new

art

centre embodies Tiwi

Art

and Creativity. Born in Darwin in 1975 Puantulura achieved critical acclaim during her relatively short career, being the subject of a solo exhibition in Tasmania and was in 2016 a finalist in the 33th Telstra National Aboriginal and Torres Strait Islander

Art

Award and the Redlands Konica Minolta

Art

Prize , among other accolades. Present at the opening of the new

art

centre on the 17th September 2019 were the broad community including Puantulura's family,

artists

, friends and the architect David Kauntiz.
Puantulura's

art

is distinguished by Jilamara or body designs that found their way into her paintings through an intricate and delicate geometry. Painted in ochre by hand and through the use of a timber comb or pwoja, It is this Tiwi mark-making that has become the 'skin' of the new building by Kaunitz Yeung Architecture. Created in consultation with the

artist

's family and community, Puantulura's distinctive Jilamara have been transposed onto a series of hand-drawn, laser-cut metal panels that wrap around the new

art

centre building. These dynamic perforated panels protect the body of the building just as Jilamara protects the body in Tiwi ceremony. Like skin, they also enable the body to breathe.
Walking around the coastal community of Pirlangimpi, Puantulura's home, there are precedents to this integration of jilamara and architecture. The mid century church built from the vernacular besser blocks has brought Tiwi innovation to building with the simple tilt of the blocks to create a dynamic geometry that also serves as a breezeway in the tropical climate.

The Tiwi people mark death and the passing from one world into another with power and poetry through the Pukamani ceremony – a profound manifestation of kinship and culture through performance and sculpture. This new building is at one with this world of commemoration and celebration, and it will now bear witness and give agency to future generations of Tiwi

artists

.
Dr Lisa Slade
Assistant Director, 
Artistic
 Programs
Art
 Gallery of South Australia
LOCATION:
Garden Point, Pirlangimpi, Milikapti (Melville Island, Tiwi Islands) NT
CLIENT:
Munupi Arts & Craft Association
CREDITS:
Funding body: PMC / NT Arts, Art Screen Design Consultant: Vashti Gonda, Di Emme Creative Solutions, Community Artists: Natalie Puantulura, Structural Engineer: Bruce Hutchison, Chapman Hutchison Engineers, Building Services Engineers: Lucid Consulting Engineers, QS: Charles Wright, QS Services, Photographer: Brett Boardman, Contractors: Murray River North