Wellbeing Pavilion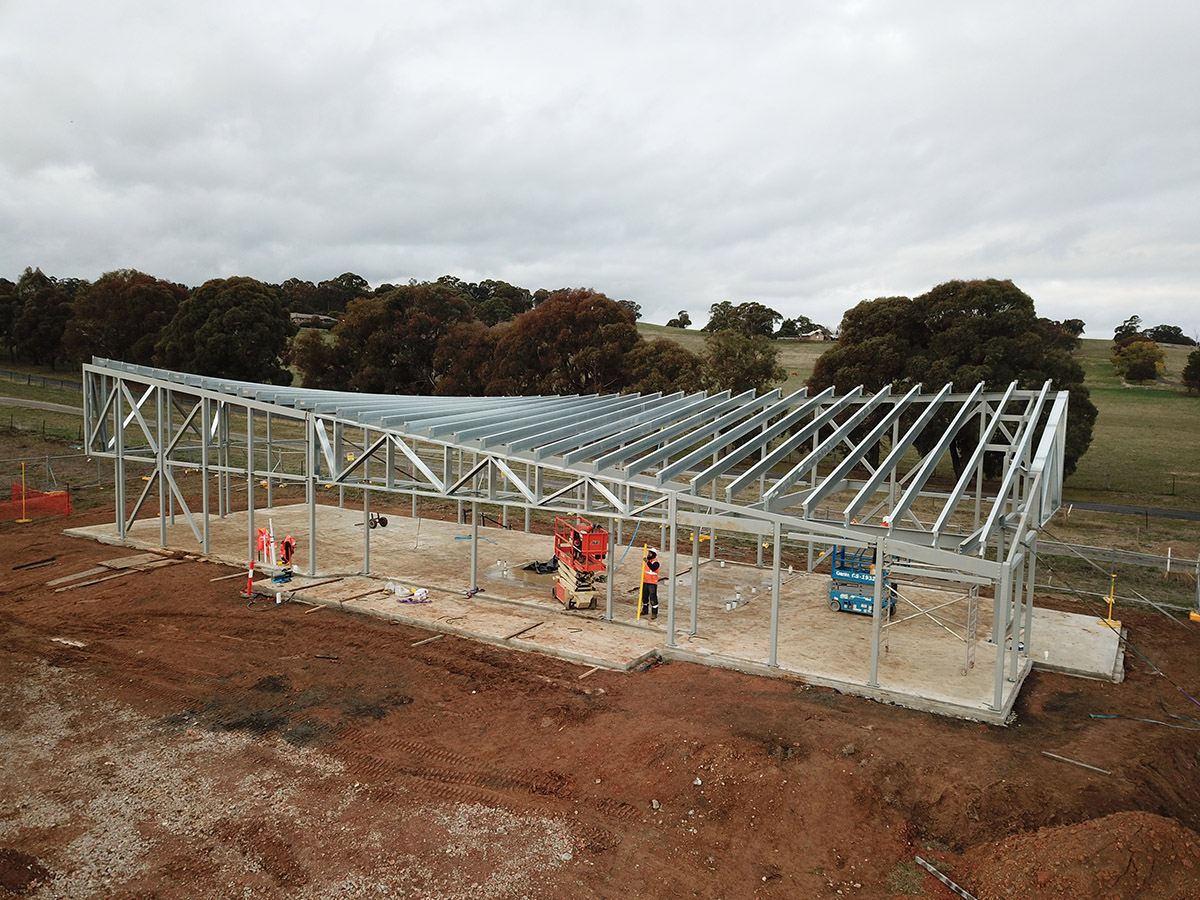 Currently under construction, The Wellness Centre of Orange Aboriginal Medical Service in Western will set a new standard for regional rehabilitation services. Set within the rural landscape and adjacent to the existing health clinic the building will support elders and others in their recovery and health management. The internal spaces are oriented to the surounding landscape to maximise natural light and provide direct access to the external spaces. A mixture timber cladding and feature brickwork will combine with the buildings scale to provide a welcoming and familiar community place.
THE BRIEF
The brief was to provide for a range of wellness and rehabilitation services within a building that is welcoming to the community and integrated with the landscape. This was with the aim to encourage patronage and support the community focused delivery approach.
DESIGN APPROACH
The design treats the building as a pavilion within the park / rural setting. Key to this is the domestic scale of the building combined with the natural timber batten cladding. Local reclaimed bricks are also incorporated into the facade and entry paving to provide a familiar domestic materiality. Direct access to external paved spaces will facilitate outdoor activities and natural light.
INTERESTING FACT
The timber cladding is Darwin Stringy-bark. An Australian hardwood which is incredibly dense and requires no coatings or surface maintenance. This will enable the cladding to transition to a silver appearance. The timber is from a sustainable Aboriginal source in Cape York where it is selectively harvested to ensure sustainability of the broader environment.
LOCATION:
Orange NSW
CLIENT:
Orange Aboriginal Medical Service / Renacent Australia
CREDITS:
Contractor: Renacent Australia